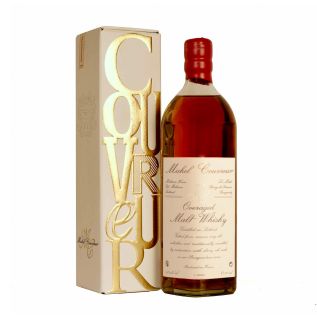 Over-aged Malt Whisky 700ml
Description
Overaged malt whisky is a vatting of single malts aged between 12 and 27 years in oak casks and resulting from a double distillation method with a mash exclusively made of « Malt » (germinated barley).

It has a beige amber tint with fragrance of dried flowers, flaxen tobacco, sherry wine, fat almond, a little smoked. Fruity, powerful and long in the mouth with a sherry roundness enhanced by a slightly smoked. Aimed at a balance between new pure young malts and fathomless maturity of older ones.
To be preferably consumed cool as an appetizer as well as digestive.