Breuil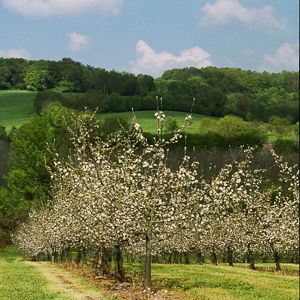 Located in "Pays d'Auge", nestled in the green heart of Normandy, stands the Chateau du Breuil. Listed as an historical monument, the Chateau has been entirely restored by its new owners who have been distilling spirits for three generations.
The apple is the basic ingredient to make quality Calvados. The mild and damp weather and clayed soil of the Pays d'Auge give the Château du Breuil ideal growing conditions for its 22,000 apple trees which surround the castle.
Chateau du Breuil produces its own cider, coming from a 100% natural fermentation. Their know-how and experience are their strengths which gives priority to high quality rather to quantity. When cider has reached its proper flavour, distillation can start... Each Calvados is different, each cellar master has his own jealously guarded secret to reach the perfect taste.