Tariquet cocktail recipes
These cocktails have been formulated by bartenders from all over the world who use Tariquet Armagnacs. Bas-Armagnac Folle Blance VS and Blanche Armagnac feature in the following recipes, they are making their way into cocktail lists worldwide and are an increasingly popular choice for good reason. Try these at home.
Armagnac Champagne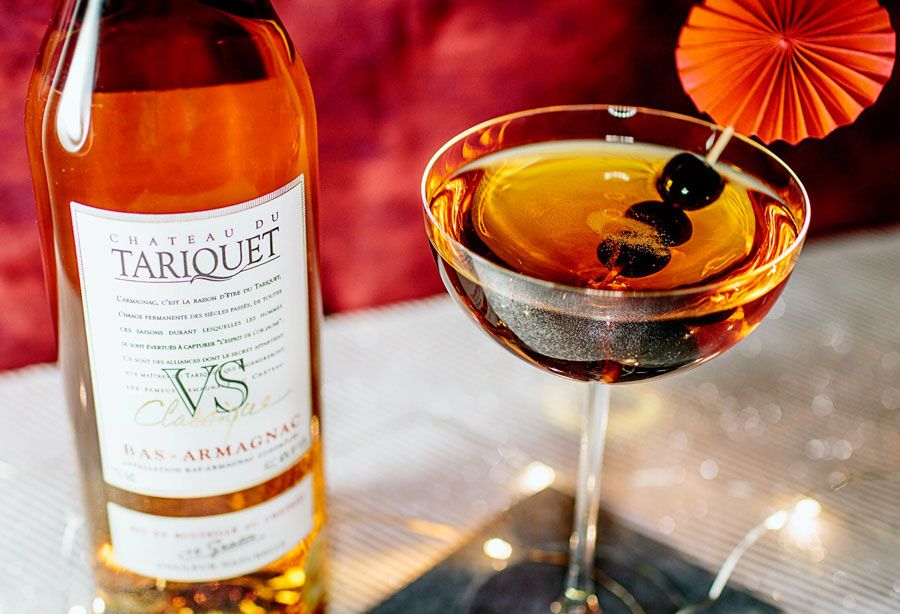 Ingredients
Preparation
Pour the armagnac in a champagne glass, add the orange liqueur and top with champagne. Garnish with a maraschino cherry.
Blanche Mojito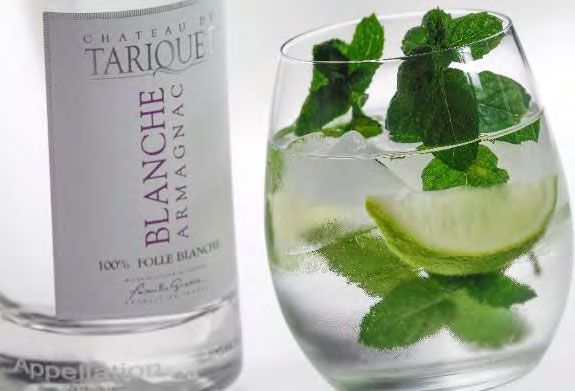 Ingredients
Preparation
Place the lime in a glass, add the fresh mint leaves and sugar, then muddle.
Add crushed ice then the Blanche armagnac and the sparkling water. Stir with a straw.
It is possible to remplace the sparkling water with strawberry juice to make a strawberry mojito or with Champagne for a mojito royal.
Blanche Violette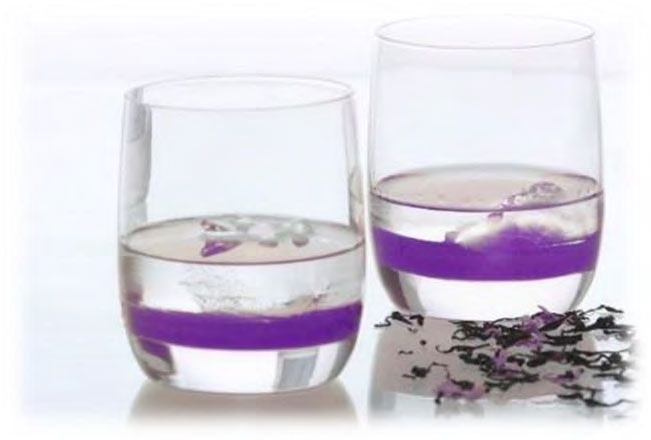 Ingredients
Preparation
In a shooter glass, pour the Blanche armagnac (well-chilled), then add a dash of violet liqueur.
Blanche Colour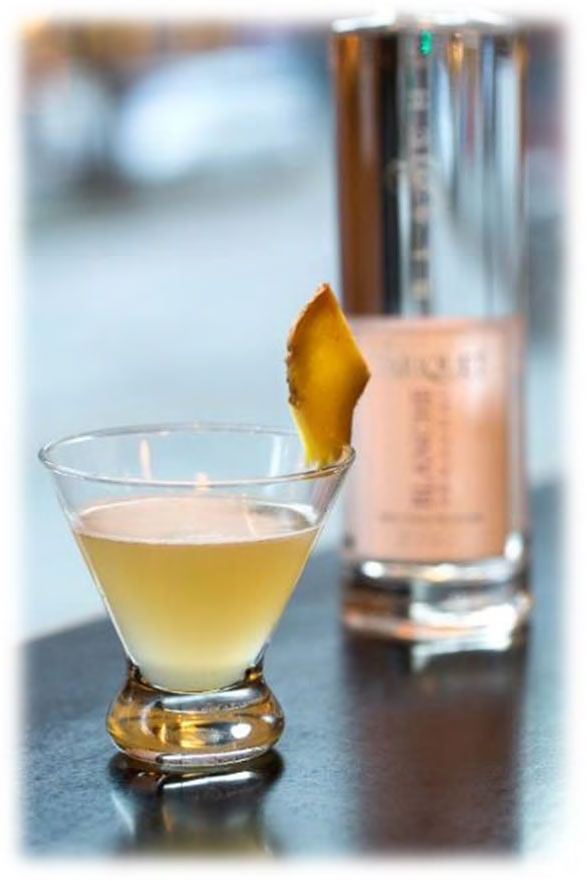 Ingredients
Preparation
Fill the shaker with ice, add the Blanche armagnac, the orange juice and the pineapple juice. Shake and pour into a glass.