JC in France January 2019 | Day 1
For my first buying trip in 2019, I was lucky enough to persuade Di -my wife- to join me. We arrived in Nice to the most beautiful weather – glorious, cloudless blue sky, plenty of sun and a high of 13 degrees!
We were able to have a quick lunch with our friends on an outside terrace next to the Mediterranean sea, before heading to our first destination – Chateau Roubine, situated in the Cotes de Provence Appellation. There we were welcomed by Adrien and Victoria (the son and daughter of owner, Valerie Rousselle) - we had a splendid dinner with them in the Chateau's elegant and formal dining room – their chef had prepared a truffle and potato dish based on a recipe from the world famous 'Chez Bruno' – a 1 star Michelin based in Lorgues – known for his copious use of truffles – and that dish was no exception – we had never seen such generous shavings of the local black truffle on a dish – delicious!
This was only the starter – the main was duck breast (more truffle in the light jus) servied with an enormous slice of roasted quince – a fantastic match.
Dessert was a 'Galette des Rois' - Celebrating the Catholic Epiphany tradition, these frangipani (almond) filled pastry tarts are everywhere throughout France from the 6th January and vary enormously on quality – this one was a beauty! All dishes were matched with some of the range from Chateau Roubine.
Our bedroom was in the tower of the Chateau – We felt pretty special!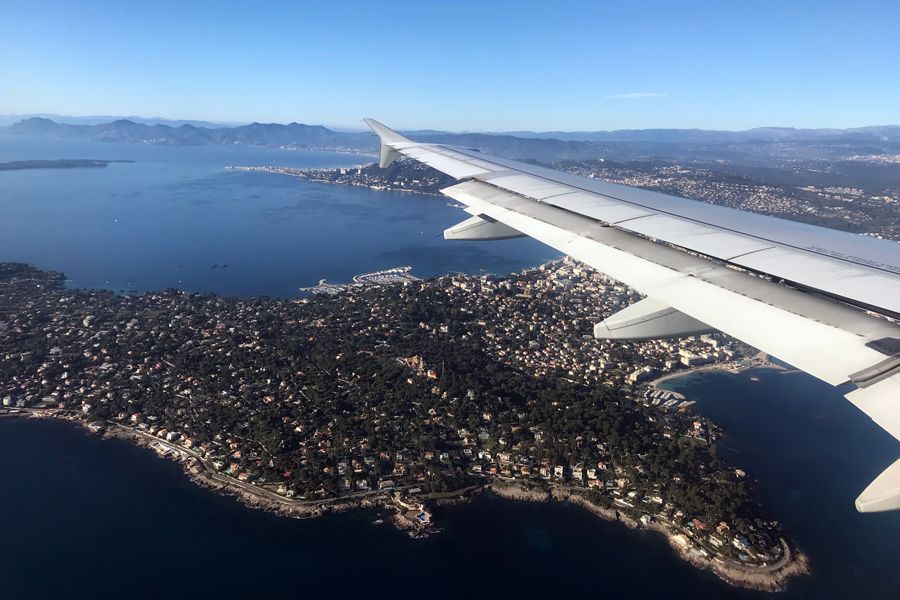 Arrival towards Nice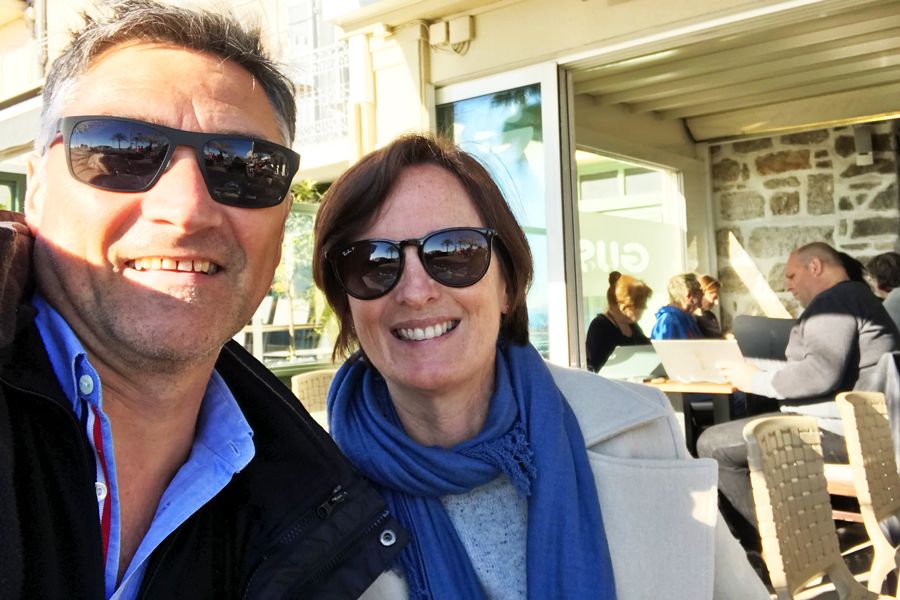 JC and Di in Cagnes sur Mer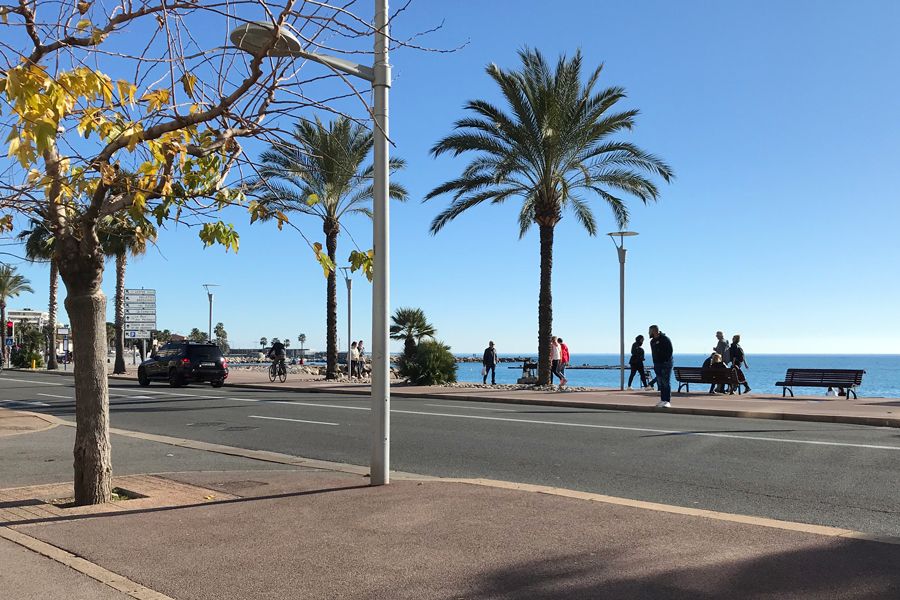 Lunch time in Cagnes sur Mer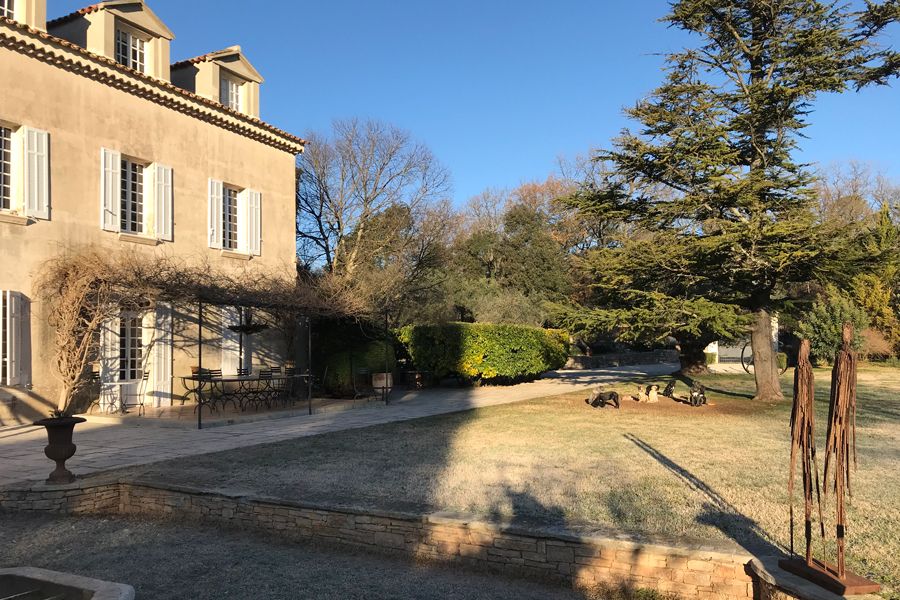 Chateau Roubine