Home

/

JC in France January 2019 | Day 2
JC in France January 2019 | Day 2
Chateau Roubine is one of only 18 domaines to have the Cru Classé status in the predominantly rosé area of Provence. We spent part of the morning re-visiting their vineyards, along with the newly equipped winery. Pure coincidence, a part of their team were bottling the 'La Vie en Rose' bound for NZ.
Then we went back to the tasting room and experienced the full range of the 2018 vintage. 2018 in the Provence region is a very good vintage, despite early on having some issues with mildew – which destroyed up to 40% of the crop – fortunately for the consumer this has no effect on the quality of the final product, except of course the pricing! As there is a huge worldwide demand on Provence rosé along with lower volumes we anticipate a significant increase in pricing.
Recently Chateau Roubine has purchased another property in Provence – Sainte-Beatrice – this was a property that supplied wines to the Principality of Monaco, and the capsule on the bottle still wears the crest of the Royal Family! It is more than likely that we will be purchasing some of these wines for the NZ market.
The exuberant Valerie Rousselle returned (from Africa!) in time for lunch back at the Chateau where the chef prepared among other delicious dishes a 'Brouillade de Truffes' for us all - more heavenly black truffles, and of course more Chateau Roubine wines were 'tasted' with lunch!
However, all good things come to an end, and we departed towards the gulf of St Tropez, the small village of Gassin to be exact, where we were welcomed by Stephanie at the magnificent and hugely famous Chateau Minuty. We were privileged to be given a full tour of the property, and then to try the entire range of their exceptional 2018 Cotes de Provence rosés. We are pretty certain that we have secured the exclusive agency for NZ for the moment, although there are rumours floating around the region that a huge mutli-national group has been eyeing up this iconic property, which may affect the future of our relationship with them. Time will tell!
Late PM we drove to our final destination of the day – still in the Cotes de Provence – Chateau Sainte-Marguerite – based in the village of La Londe des Maures. We had dinner and caught up with the Fayard family – all of whom are involved in the family business. We stayed the night with them.
The vineyard of Chateau Roubine and in the distance the Chateau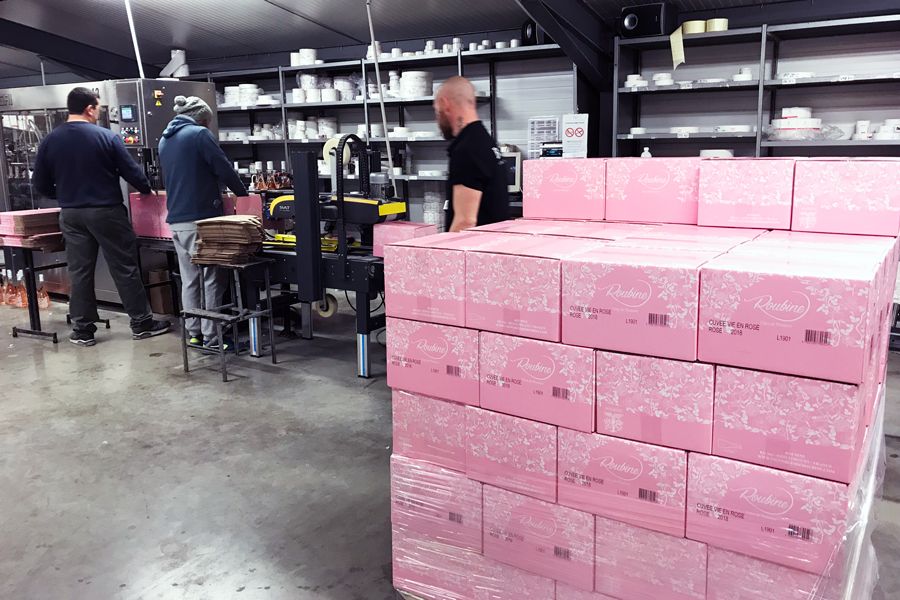 Pallet of Roubine 'La vie en rose' bound for NZ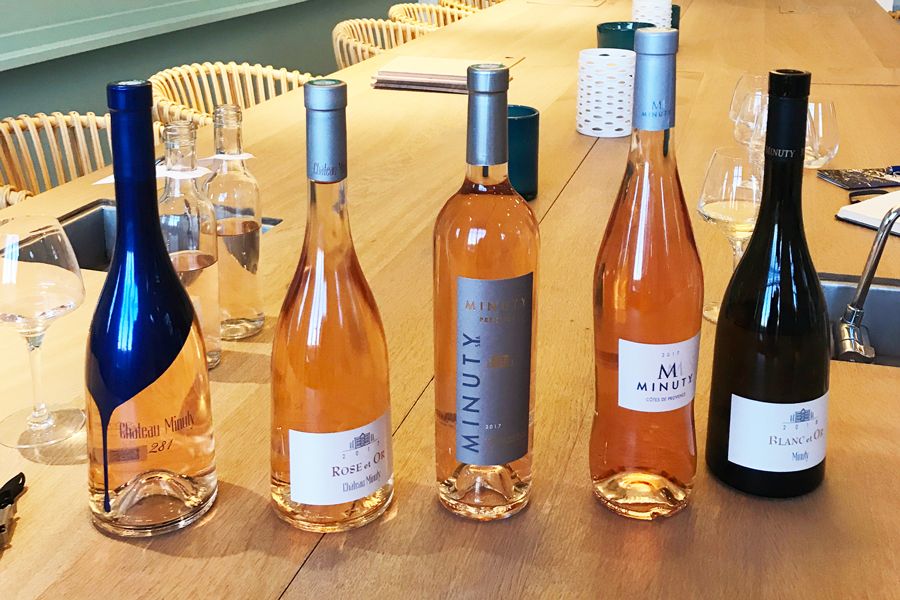 Flight of wines from Chateau Minuty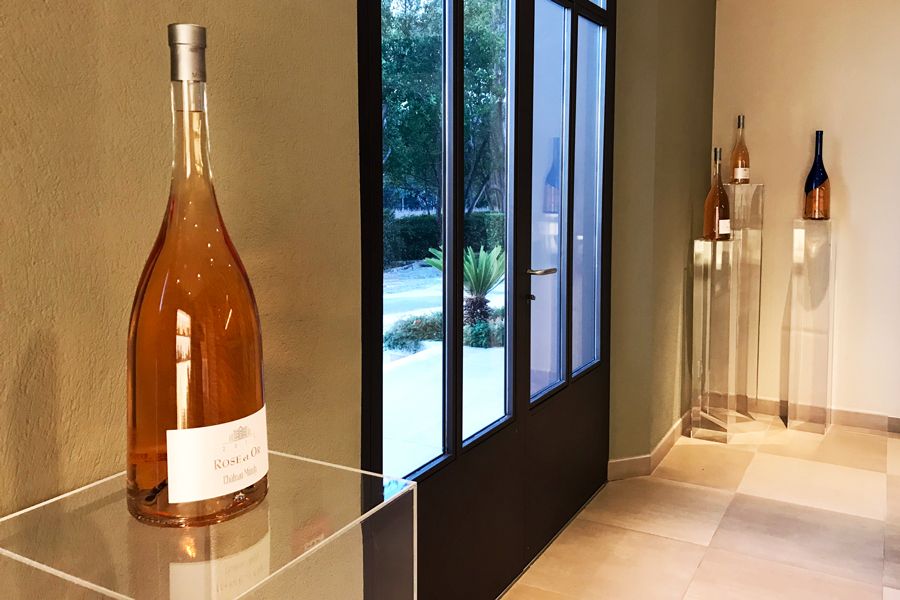 Very large format of Chateau Minuty Cotes de Provence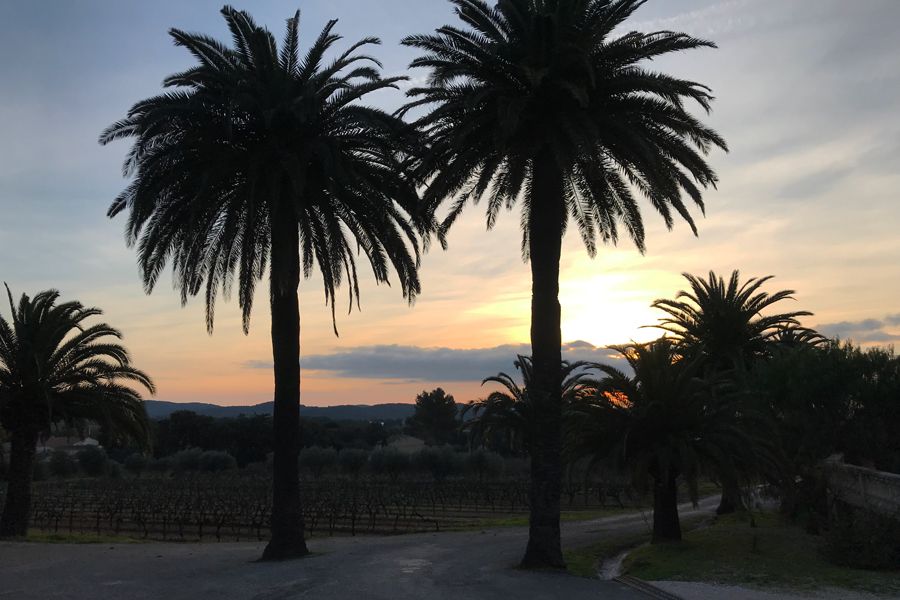 Chateau Sainte-Marguerite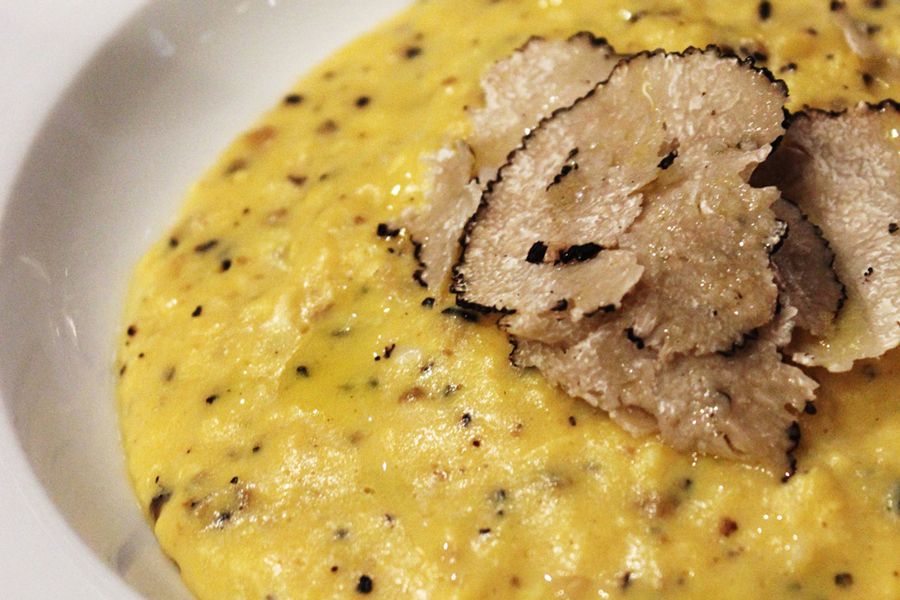 Brouillade de truffes