JC in France January 2019 | Day 7
Early start on the road this morning as we headed towards the Northern Rhone. We have about 1h30 of driving into the land of Syrah.
Our first visit is at Equis based just outside Tain Hermitage, where we met with Thomas! Equis/Graillot is a very small operation producing hand-crafted wines from the Appellations of Crozes-Hermitage, St Joseph and Cornas. We tried their 2017 out of the bottle and 2018 vintage out of the barrels which are, despite the small volumes, stunning.
Onwards to the super famous Domaine Auguste Clape in the village of Cornas! Olivier and his father Pierre-Marie (sadly Auguste passed away last year at the age of 93 - he was most definitely the man who put the Cornas Appellation on the world wine map) took us down into their ancient cellars where we tried their wines (their lift and doorways are so narrow down there that the wooden 'foudre' (big barrel) they purchase from time to time have to be made to a specific size otherwise they need to be dismantled and re–assembed once in situ!). We tried their Côtes du Rhone and Cornas cuvees in the 2018 (still in barrels), 2017 (still in barrels) and the 2016 (from the bottle). They are consolidating their position, which they have established over many many years, as the very best producer in the region! This is the quintessential Cornas style.
After a great lunch with Olivier and Pierre-Marie in a wonderful bistro 'La Ruche' situated in the village of St Peray we visited the talented Franck Balthazar whose has a tiny winery behind his house. He fashions Cornas with great elegance and finesse which is pretty hard to keep in such Appellation.
We were very much looking forward to the last visit of the day as Fanny (their daughter) spent 6 months working with us a couple of years ago and is now back in the family business after completing her Masters degree in Business – we are talking about the hallowed estate of Domaine Corinne & Jean-Paul Jamet based in Cote-Rotie! Wow, what a selection of wines we tried – all from the 2018 and 2017 vintage. The tasting took no less than two and half hours moving from one barrel to another and each of them has a story attached to it. It is simply fascinating and so interesting to listen to the passionate Jean-Paul. We've been dealing with Jamet for over 20 years now and again on this visit, their wines are simply OUTSTANDING!
The Jamet family took us to a great restaurant in Vienne where we had a lovely evening with them. We stayed the night, as I normally do when I am in this region, at 'Le Cottage de Clairefontaine' near Ampuis.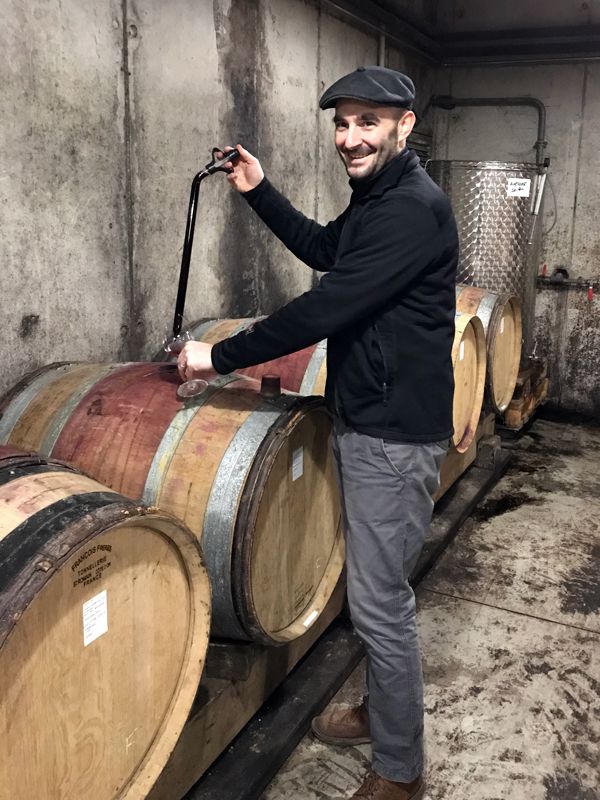 Thomas at Equis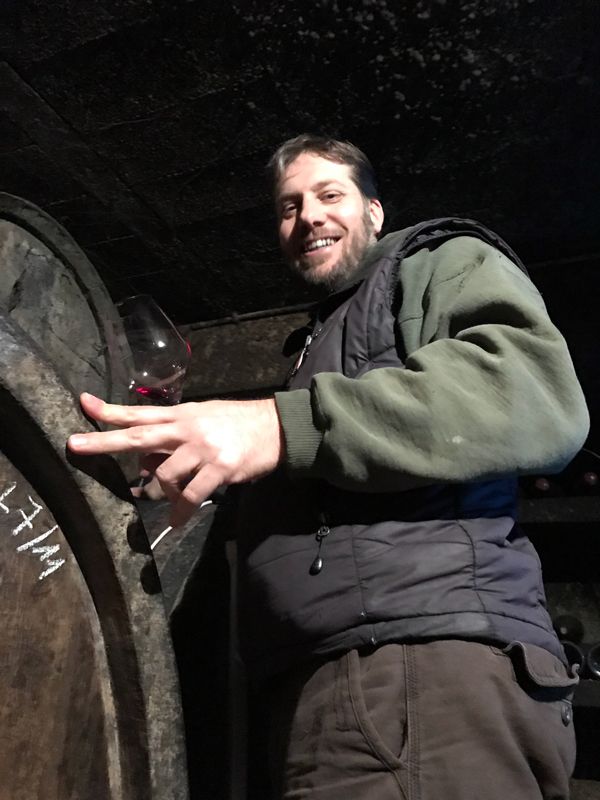 Olivier Clape
Olivier and Pierre-Marie Clape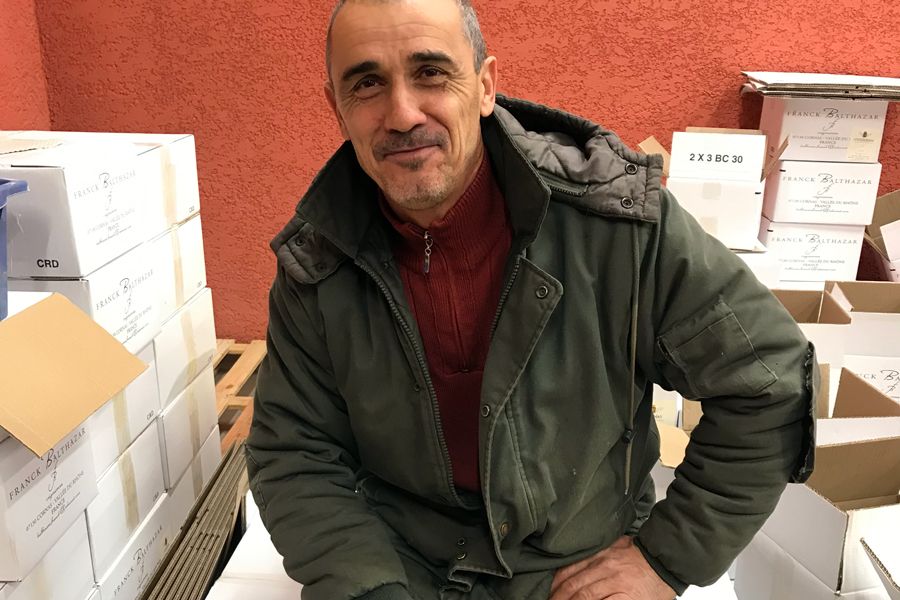 Franck Balthazar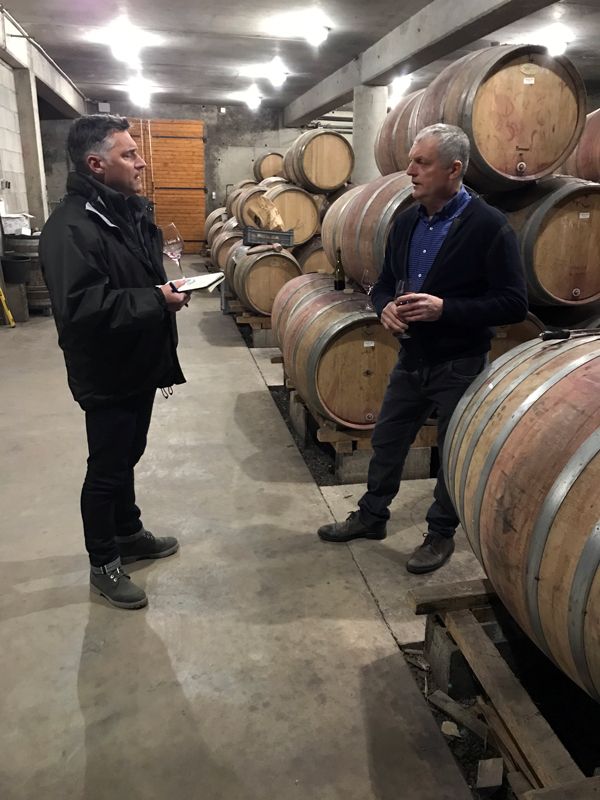 Tasting with Jean-Paul Jamet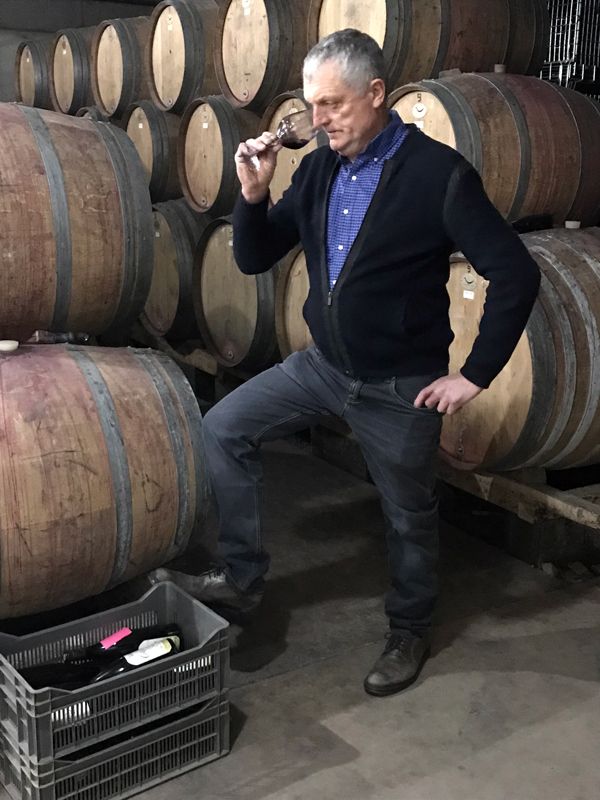 The super star of Cote-Rotie - Jean-Paul Jamet