Ch du Seuil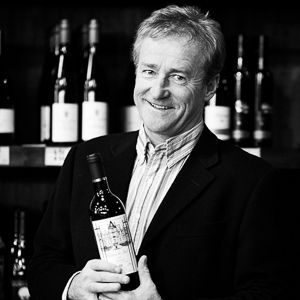 Chateau du Seuil, located 35km south east of Bordeaux, is one of the most elegant country houses on the left bank of the Garonne river. This 19th century estate overlooks the river and is in the heart of the Graves vineyards.
Chateau du Seuil was acquired by an entrepreneurial Welsh couple, Bob and Sue Watts in 1988. After some renovations doth in the cellar and the vineyards, the wines became known for their very high quality. Today, Sean and Nicola Allison run the domaine, following the traditions set by Nicola's parents. They are involved in every aspect of making their wines from the vineyards through to the final bottle. The excellent quality is proof of their determination, as they are personally in charge of all aspects of the winemaking process.
Chateau du Seuil encompasses a total of 25 hectares of vines of which approximately 65 percent are planted in red varieties of Merlot and Cabernet Sauvignon and 35 percent in the white varieties of Semillon and Sauvignon Blanc. There are 15 hectares in the Graves appellation and 10 hectares in the Premieres Cotes de Bordeaux appellation.