Lillet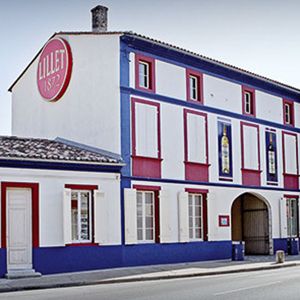 In 1872, the brothers Paul and Raymond Lillet, distillers and merchants of wines and spirits, founded their company La Maison Lillet in Podensac, south of Bordeaux, France. The idea of making aperitifs in Bordeaux came from Father Kermann. He settled in Bordeaux, where he produced liqueurs and fortifiers from plants such as quinine.
At the end of 19th century, people developed a great fear of illness as a consequence of the discoveries made by Louis Pasteur. Nevertheless, "Wine", Pasteur said, "can be considered with good reason as the most healthful and the most hygienic of all beverages". As a result, tonic wines became very popular as quinine was used to fight fevers and ease malaria symptoms.
In 1887, Pierre and Raymond Lillet created Kina Lillet. During the 1920s, the brand became famous in France, especially thanks to advertising campaigns. Kina Lillet was reformulated in 1986 and rebranded as Lillet Blanc, a "fresher, fruitier, and less bitter" concoction.