JC in France January 2019 | Day 4
The Mistral is still blowing from the North the 100kph winds – we're wrapping up well today.
Our first visit is to the Appellation of Beaumes de Venise where we are meeting with Thierry and Marina, owners of Domaine de la Pigeade. The winery is closed for a fortnight, so we have the tasting in their home in front of a roaring fire (Di in particiular is extremely pleased). We tried their full range: a dry white muscat (really good), all of their reds (predominantly made of Grenache and Syrah) and of course their iconic sweet white. The red wines of this region have recently been acknowledged and given the Appellation Beaumes de Venise. We will definitely be purchasing some of these, especially in light of the success with the sweet white. The couple and their young family are committed to producing the best wines of this region, and we're lucky to represent them in NZ. The four of us went to a groovy new restaurant based in Violes/Cairanne called 'Villa St Antoine'. The meal was delicious – a vegetable risotto to start with and then pan fried Esturgeon (a type of fish) - we loved every mouthful!
Not far to go for our next meeting at Domaine Montvac / Espiers. This estate produces Côtes du Rhone, Vacqueyras and Gigondas, run by husband and wife team – Philippe and Cecile Cartoux. This shows a real collaboration here and the newest releases of their wines are a good example of the local terroir.
The drive was short to our next visit: the iconic Vacqueyras producer Sang des Cailloux. Serge Ferigoule (the man with the beautiful moustache and dry humour) along with his son Frederic, fashion wines with an evocative personality. If you like your wines with Mediterranean hot blood, expressive and age-worthy characters, these wines are for you! We tried the 2016s, they're magnificent and due in NZ mid this year, so keep a look out.
We finished the day with a tasting and dinner at another famous estate, this time in Gigondas, Domaine la Bouissiere at their private home tucked away at the foothills of the dramatic and awe inspiring limestone outcrop "Les Dentelles de Montmirails". We had the best evening and Thierry treated us to an older vintage of their special Cuvee 'Font de Tonin' where I had to guess the vintage!!?? The drive back to CNDP was long and late!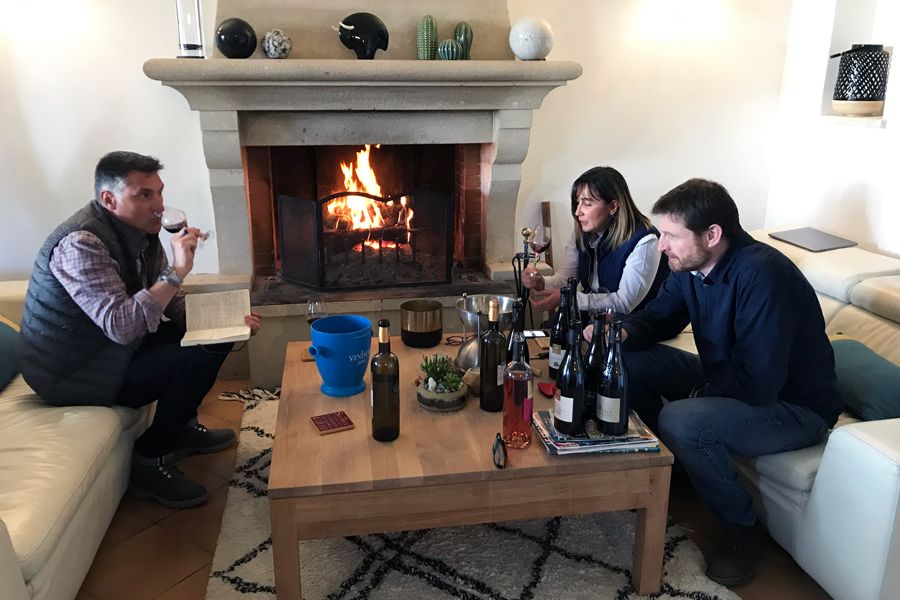 JC, Marina & Thierry, Domaine de la Pigeade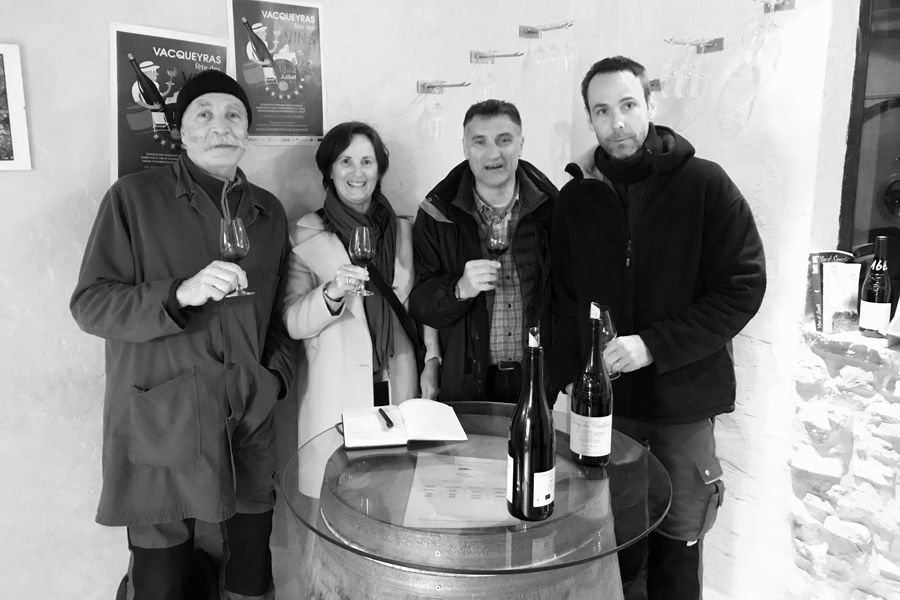 JC & Di with Serge & Frederic, Sang des Cailloux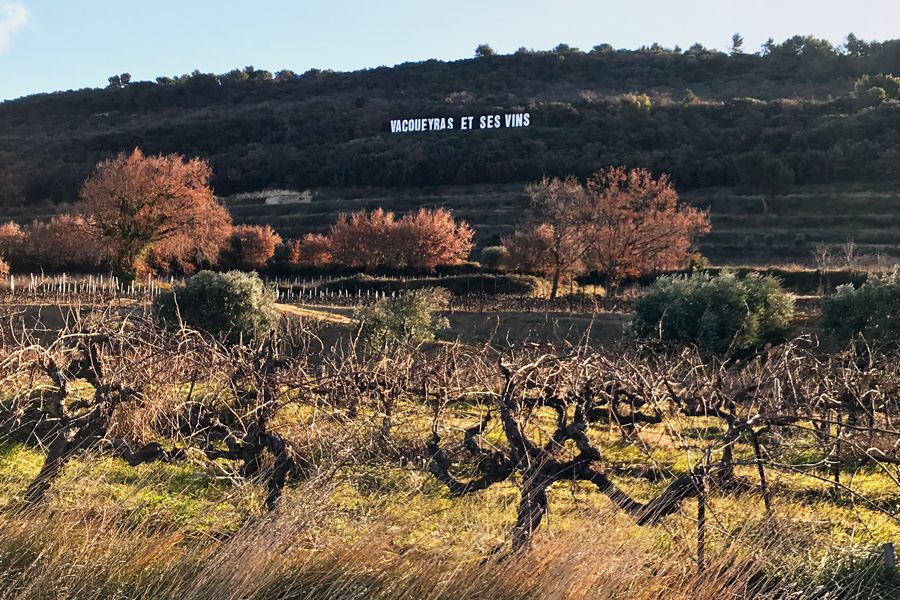 'Vacqueyras et ses vins' ('Vacqueyras and its wines')
High altitude vineyards of Gigondas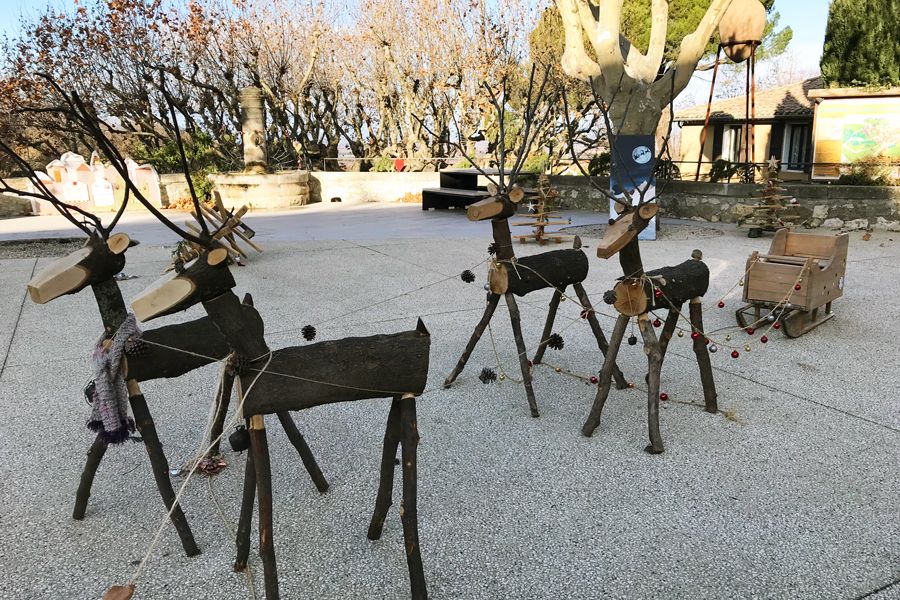 The left overs of Christmas in Gigondas