Clusel Roch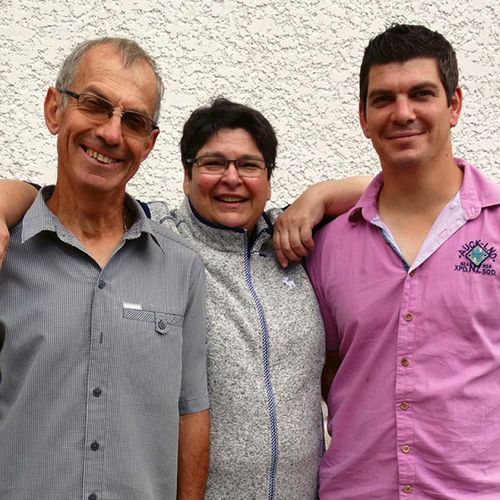 Agriculture has always been part of family the Clusel family. They are passionately farmers and winemakers. The passion for the land, the vines and the wine gives them the fierce desire to keep their terroir alive. They cultivate and vinify in the most natural way, whether on the steep slopes of Côte-Rôtie or on the gentler slopes of the Coteaux du Lyonnais.
The estate is currently run by Guillaume Clusel, Gilbert Clusel and Brigitte Roch.
It has 13 ha of vines on the three historic growths of Lyonnais, Ampuis (AOC Côte-Rôtie), Condrieu (AOC Condrieu), Millery (AOC Coteau du Lyonnais).