Home

/

JC in France January 2020 | Day 10
JC in France January 2020 | Day 10
Day ten
Mr Donald Trump is on everyone lips and mind at the moment as he's threatening to put the import tax for French wines and others below 14% of alcohol to 100% which will have a terrible effect on the prices of wines in the US. There is a Diplomatic war at the present time between some European wine producing countries and the American President.
Beautiful blue sky in Burgundy this morning which is fantastic but quite unusual for this time of the year.
Our first tasting is in the village of Meloisey, just above the village of Pommard. Here, in the Hautes Cotes, the Carre family make some very fruity, light and fresh wines from the Chardonnay and Pinot Noir grape. They did very well in 2018 and this is where the ripeness of the vintage, such as this one, is a big plus for them. A great introduction to Burgundy wines without breaking the bank.
From Meloisey we went down the hill to Meursault and meet with Jean-Pierre Latour of Domaine Latour-Giraud. A wonderful name in the Appellation as he consistently producing wines with character and on the richer style of Meursault. You must try his 1er Cru Genevrieres. The 2018s are a true reflection of the vintage and the style of the Domaine – Rich, juicy, generous yet with a nice minerality on the finish. 2018 was a very difficult year for Jean-Pierre as he had a minor heart attack just after the harvest (he's my age – very young one would say!) and he lost his father few months later. It is very sad . After 18 months Jean-Pierre is feeling much better.
We had lunch at one of my favourite bistro (l'Auberge du Vieux Vigneron) in the village of Corpeau. They cooked my veal kidneys on the open fire – Unmatched taste.
Straight after lunch we had a tasting at Domaine Bernard Moreau with the lovely Martine and Alexandre Moreau. Alex did a couple of vintages many years at Matua Valley (NZ) when the Spencers brothers were still in charge. He still has enormous memories of his time in New Zealand. As we arrived they were in full preparation for having over three hundred guests at the weekend to see Alex receiving the statue of the St Vincent (patron of the vigneron). This is a great honour, and he will keep it for one year until it move to another Domaine in the village.
For our next visit we had to drive back towards Beaune and carry on to the village of Pernand Vergelesses to meet a young man who just started and already making very big waves. His name is Jean-Baptiste Boudier and also worked in NZ at Domaine Georges Michel (Marlborough) few years ago. His vines are mainly around the village of Pernand and neighbouring villages. I fall in love immediately with his wines! They are my kind of style – Precise, elegant (no forcefulness here), poised and with incredible definition. Watch the space!
More food afterwards for dinner! It is now official, I have to drop one hole off my belt! It is going to be very hard to take the extra kilo off when I get back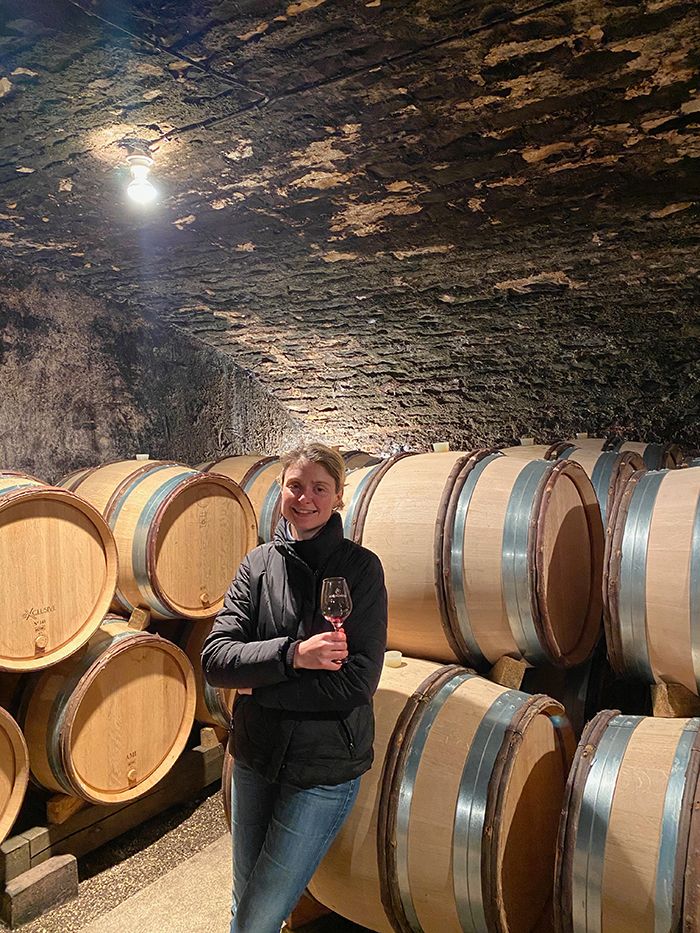 Gaetane from the Domaine Denis Carre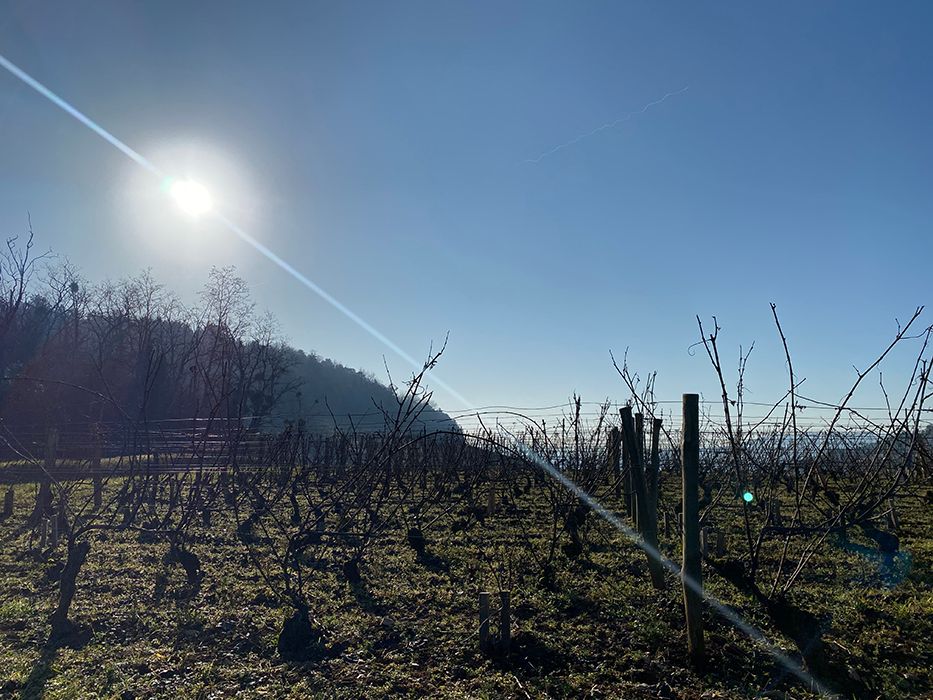 Vines in Meloisey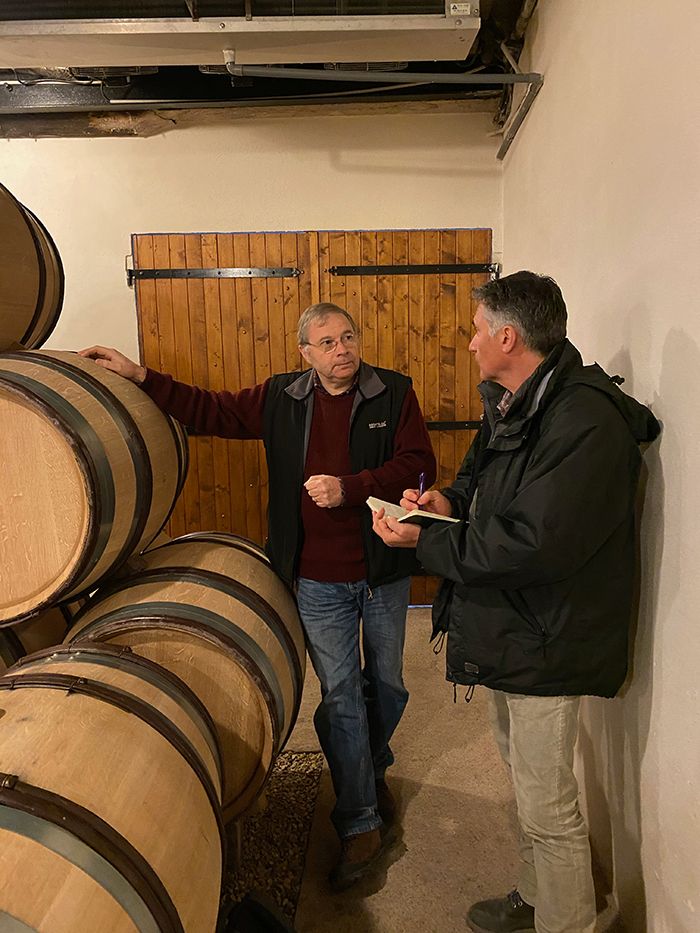 JC & Jean-Pierre of Latour-Giraud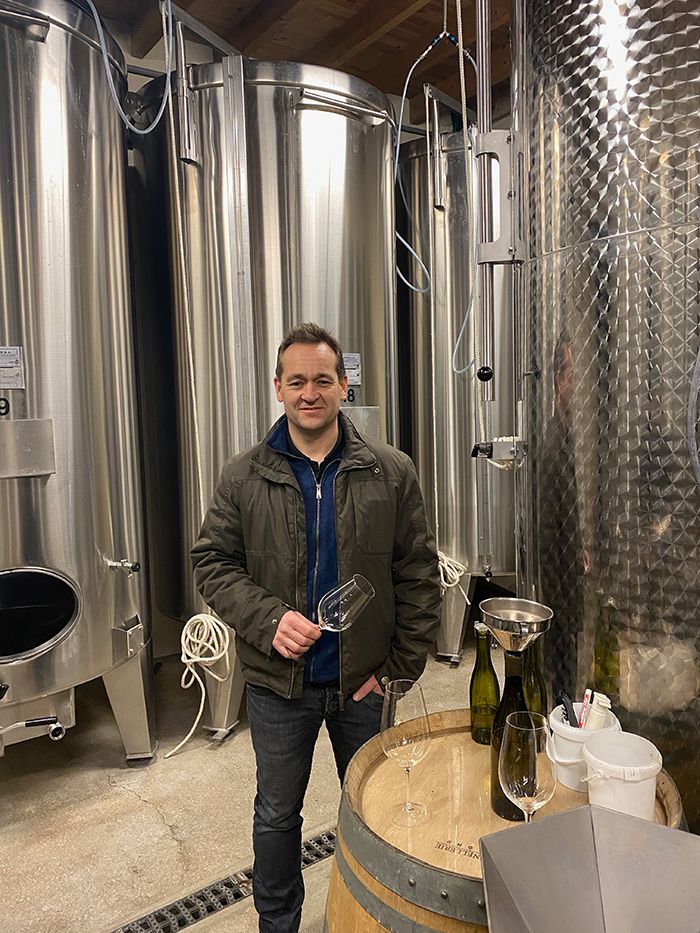 Alex, Domaine Bernard Moreau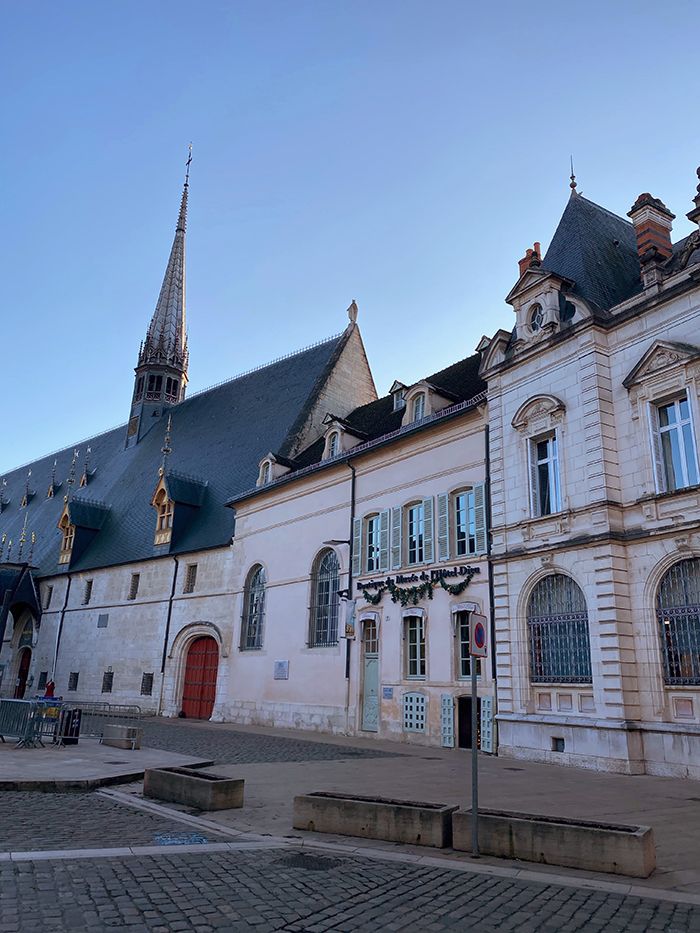 Centre of Beaune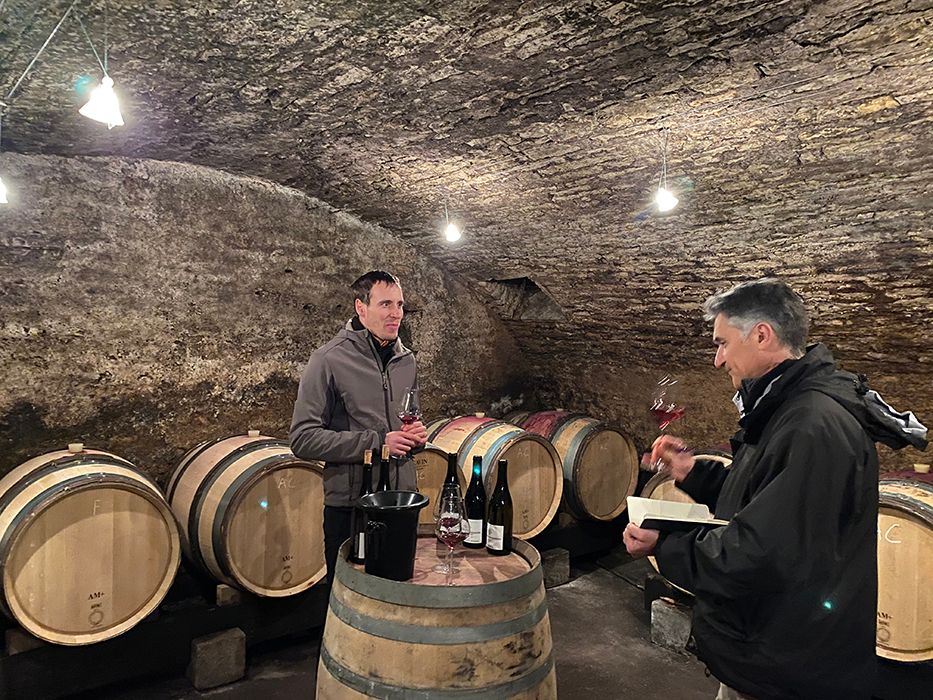 JC & Jean-Baptiste Boudier